One Family at a Time
Submitted on:
Monday, June 15, 2020 - 2:35pm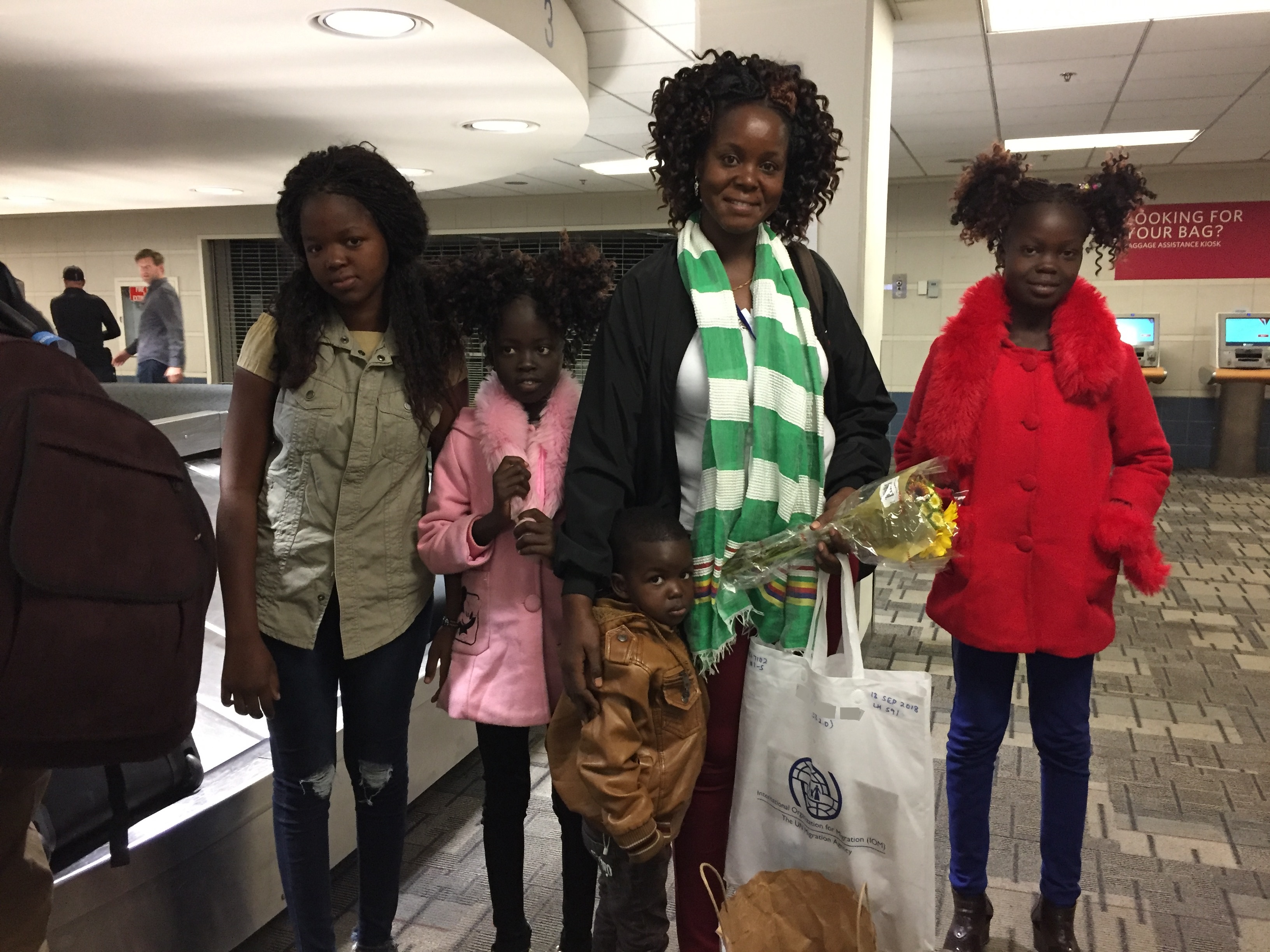 Pastor Richards closed his sermon with a question: "How do we respond to the global refugee crisis? We will respond one family at a time." Members of Messiah UMC in Plymouth were waiting to be matched as co-sponsors with a refugee family when we contacted them about Achan* and her 4 children. They felt a clear calling to come alongside Achan and never looked back.
Achan's refugee story is as distressingly familiar as it is horrific. One night, rebels stormed her home in Ethiopia, murdered her husband, and assaulted her. She made the decision that night to flee with her children before rebels returned.
Co-sponsors welcomed Achan as a friend and mothers at the church supported her as a peer. Her children are excelling in school and Achan used her income to move her family to a townhome and purchase a car. As one Messiah member shared, "We have been amazed over and over again at Achan's strength and determination to build a future for herself and her children. We have watched her come up with a dream, go right out and achieve it, and then find a new one."
Achan's first priority in the days after her arrival was getting to a church so she could thank God for bringing her and her children safely out of danger. Her gratitude is an example to us at MCC Refugee Services as well. We are grateful for the incredible church communities, volunteers, and donors who make this life-changing work possible.
*Name has been changed to protect privacy.