Volunteer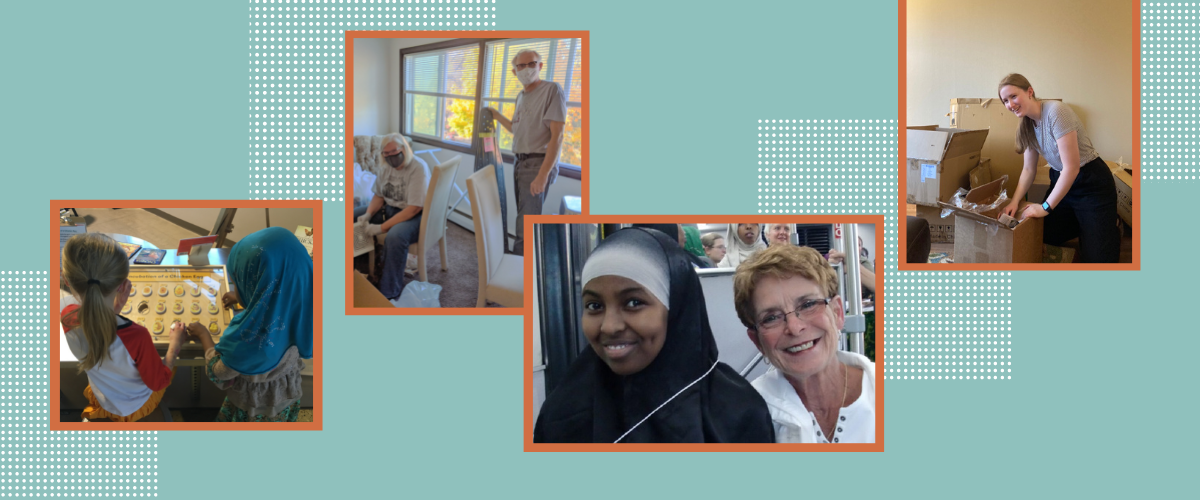 Volunteer with us!
We have opportunities for you to make a difference in the lives of individuals with refugee status. You can volunteer as an individual, with a group, or as an advocate. Volunteers are vitally important to the work of welcoming refugees, and we engage volunteers in both the Twin Cities and the Mankato area. We value our volunteers highly and strive to make matches that are good for volunteers and the people we serve. Volunteers are placed throughout the year as we have need with new arrivals.
Sponsor a refugee family
Is your community or group interested in sponsoring a family? Please read more about this opportunity here!
Steps to becoming a volunteer with MCC Refugee Services
Email rsvolunteers@mnchurches.org saying you are interested in volunteering. You will be contacted by our Volunteer & Outreach Coordinator.
Attend a Volunteer Orientation 
Be placed in a volunteer position!
Open Volunteer Positions 
Attend a Volunteer Orientation!
To register, please email rsvolunteers@mnchurches.org or call 612.230.3291.