New Staff Profile: Mikyla
Submitted on:
Thursday, October 14, 2021 - 10:19pm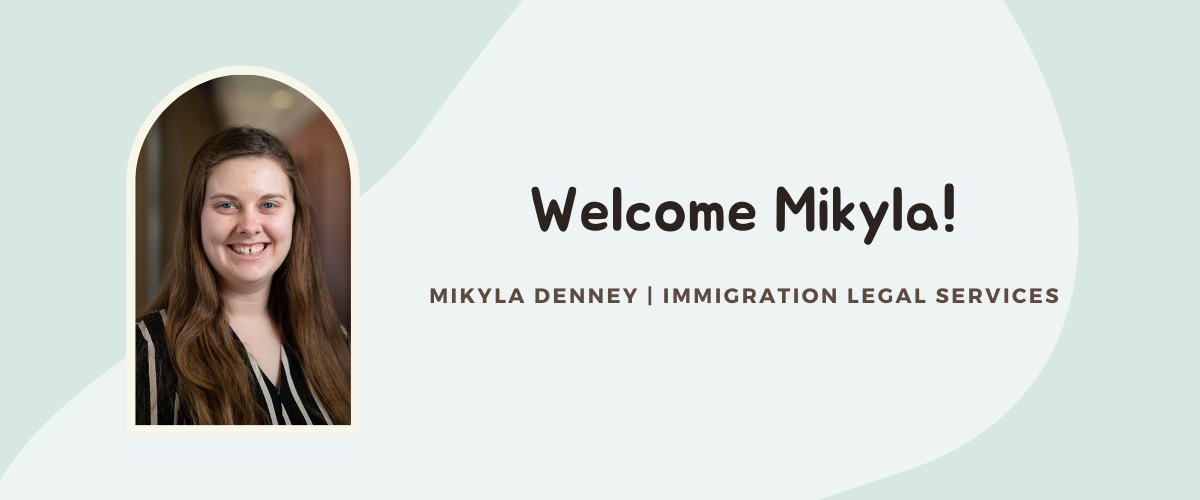 Please join us in welcoming Mikyla to MCC Refugee Services as an Immigration Specialist!
Mikyla's interest in immigration was sparked in high school as she learned more about her father's journey as an immigrant from England and even more so later on while watching him go through the immigration process to become a US citizen. As an undergraduate student at Minnesota State University Mankato, she studied Anthropology and Spanish. She has a particular memory of a video shown during one of her Anthropology courses that followed the process of refugees resettling in the United States. This experience sparked a further interest in immigration and working with refugees. Following graduation, she had the opportunity to complete a year of service working with Catholic Charities at their refugee resettlement program. She followed her passion through a master's degree in Human Rights with a focus on immigration at the University of Minnesota's Hubert Humphrey Institute of Public Affairs.
When MCC Refugee Services posted an open position for an Immigration Specialist, Mikyla jumped at the opportunity. For her, this position presents the perfect combination of work she's done in the past and that she hopes to do in the future. She was especially drawn by the chance to work directly with refugees as part of a resettlement agency, but also to be doing the immigration work she so enjoys. So far, Mikyla has been focusing on Green Card and Citizenship applications, but will be expanding her repertoire as she continues training.
Already, Mikyla has gotten to share in the joy her clients experience when she calls to update them on progress or an approved application. In a system that often moves slowly and can be complex, each completed step is cause for celebration. By the same token, she has witnessed the lengthy setbacks that can be caused by a minor error or misunderstanding, and the steps it takes to correct it.
A fun fact about Mikyla? She loves to go out dancing, whether salsa or swing!