New Staff Profile: John Lamont
Submitted on:
Tuesday, September 22, 2020 - 1:40pm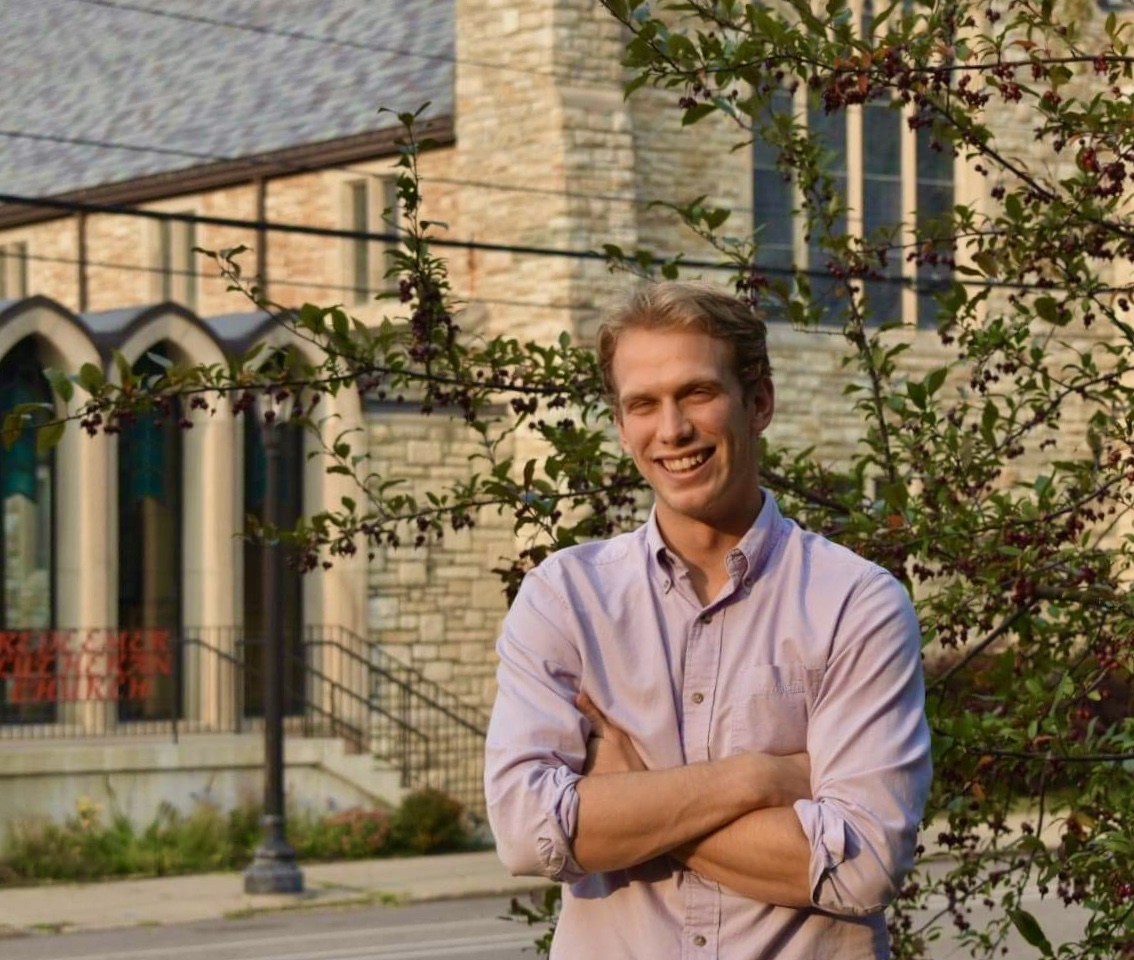 We're excited to introduce you to the newest member of our team, John Lamont! John joins us having just graduated with a history degree from Williams College in Massachusetts. He has a strong interest in immigration and environmental law, and the prevalence of immigrant and refugee stories in political news over the past few years has really raised his awareness. John also feels a personal connection to refugee resettlement through his grandfather, who came to the United States as a refugee from Lithuania in the 1950s. John is the 3rd Lutheran Volunteer Corps (LVC) member to work with MCC Refugee Services and he will divide his time between supporting clients in the resettlement and immigration programs. John knew he wanted to spend a year in service before applying to law schools, and the position at Refugee Services was a perfect fit. He was excited to live in community with other LVC volunteers and use his skills in writing and attention to detail to help others navigate the complexities of the U.S. immigration system. John has jumped in right away, learning immigration forms quickly and beginning to help families complete applications and track their progress through the application process. The MCC Refugee Services Immigration Services calendar is usually booked out at least one month in advance, so his willingness to step right in is very helpful! He has also had the opportunity to help with a couple of apartment set-ups for new arrivals and welcome a family at the airport. John's first apartment set- up experience was a highlight from his first two weeks with Refugee Services. He worked with other staff and volunteers from a local church and seeing how nice and welcoming the apartment looked was a gratifying moment for him. He has also especially enjoyed the privilege of calling individuals after their citizenship interviews to pass along the good news that they passed. John shared, "They're always very happy," knowing that they will finally become U.S. citizens. As a native of Massachusetts, John is getting acquainted with all things Minnesota. He's an avid baseball fan and he played in college. Having moved to Minnesota, John says he's looking forward to becoming a Twins fan.